The PA People Upgrades Historic Rathmines Theatre
The PA People Upgrades Historic Rathmines Theatre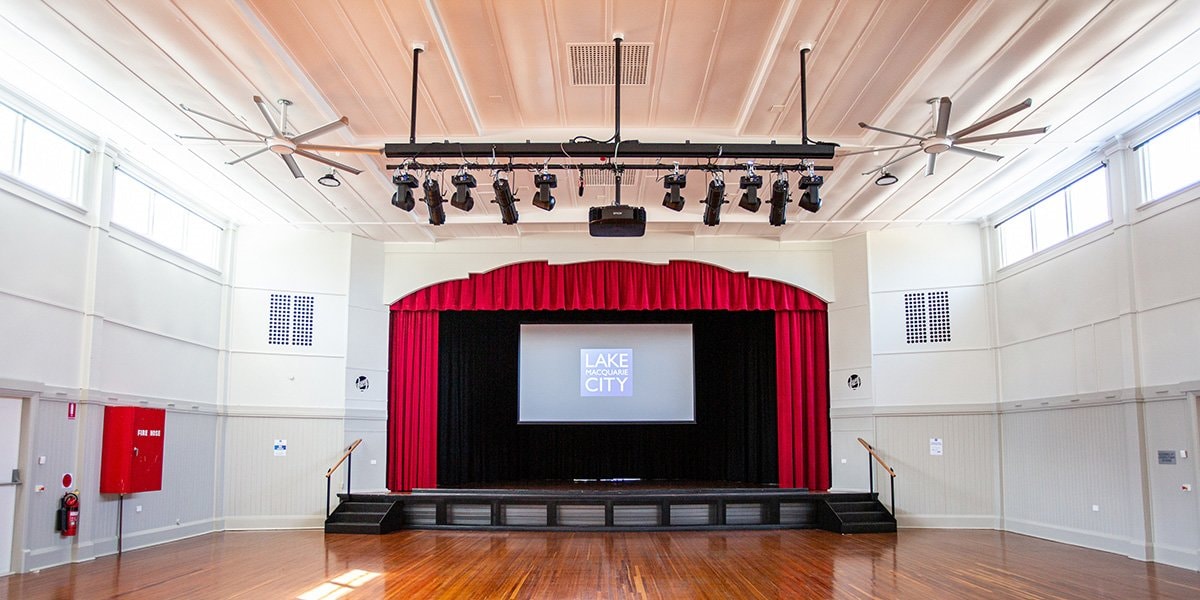 Based in Sydney, Australia, The PA People is highly regarded as one of Australia's premier audio vendors and has installed new audio, AV, communications and theatre systems into the refurbished Rathmines Theatre on behalf of Lake Macquarie City Council. Rathmines Theatre is located in the former RAAF Station Rathmines, constructed in the 1940s and used as a picture theatre and gymnasium to provide a recreation for hundreds of men stationed there. The council took over management in the 1960s, initially using the building as the Rathmines Community Hall.
"The historic nature of the project is something that interested our team, given our experience with heritage and culturally significant venues over the years" said The PA People managing director, Chris Dodds. "The end result is a credit to all involved and the new systems will support the council's plan for a wide range of uses."
The refurbished theatre needed to accommodate a range of events including theatre productions, presentations, functions and community activity. An audio system consisting of active loudspeakers and subwoofers has been installed into the venue, together with a Yamaha TF5 32-channel mixer with Tio1608-D stage box and MTX5-D processor. Microphones include handhelds and lapel mics from the Sennheiser EW 100 G4 wireless system as well as Shure SM57s, SM58s and MX418/Cs. Comms is provided for with a Jands Ezicom intercom system.
Audio has been provided in two modes. Basic is controlled from a side-of-stage touch panel and a main bio box location, giving the user control of three radio mics, video and lighting. Advanced mode controls the Yamaha TF5 console, patch points throughout the venue and four radio mics.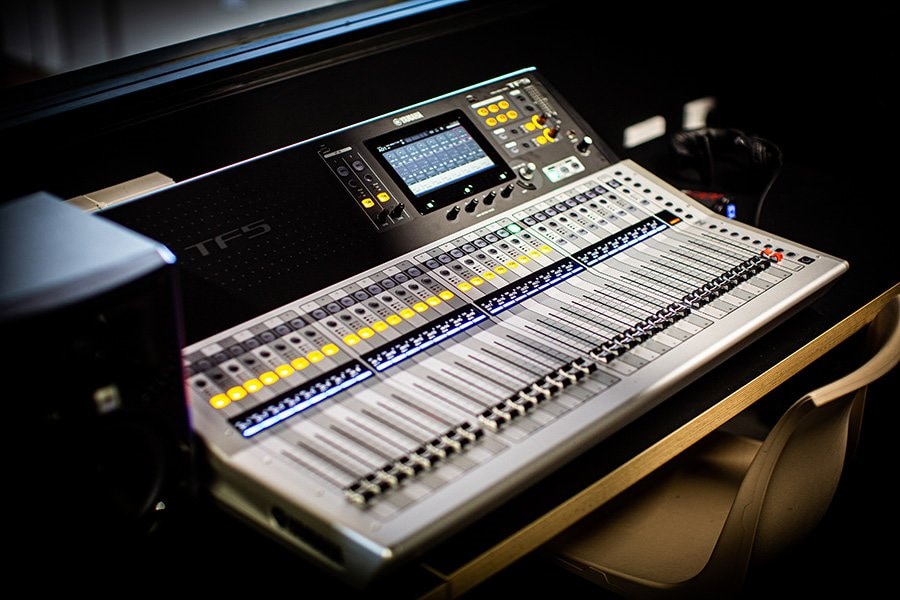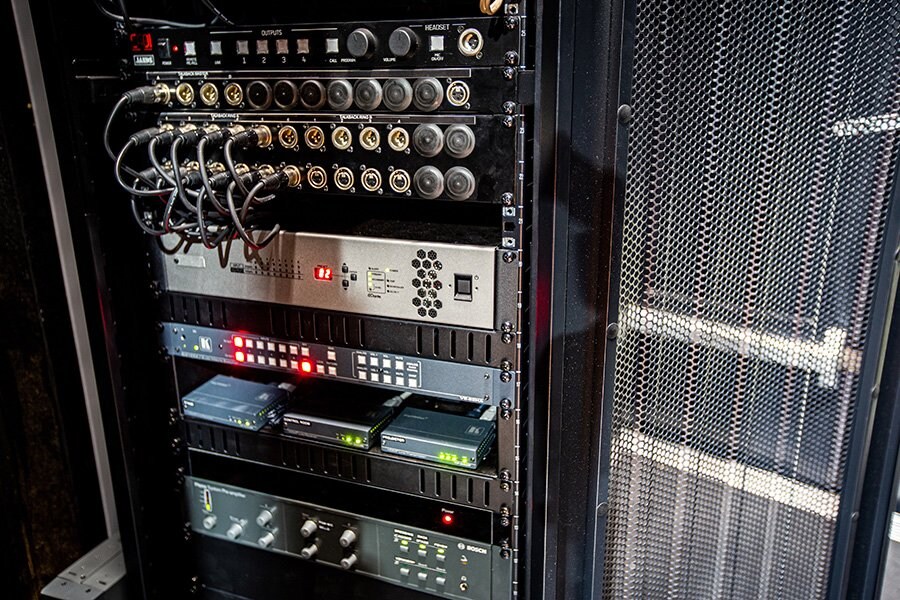 Lighting links in with the dual audio modes: basic mode uses presets for lectern and overhead lighting controlled from a touch panel, while advanced mode controls 12 moving lights and four profiles. Fixtures include ShowPro R3 moving head LED wash lights and Pharos LED profiles, and the system also includes a Zero 88 FLX S24 lighting console, LSC GVW12/10A dimmer and distribution unit and Jands JLX Lite lighting bars.
Comms capability has been provided for green room cast member instruction, with a comprehensive talk-back system for production staff, bells for audience recall to the theatre and a user-friendly system capability for varying levels of knowledge. Four zones facilitate paging and routing of audio via main hall, back-of-house/green room, verandah and terrace area and ticketing box.
A projection system working in basic and advanced modes was also supplied, and includes an Epson EB-L1495UNL laser projector, Screen Technics 180-inch 16:9 motorised screen, Kramer VS-62HA matrix switcher and TP-580R and TP-580T HD base transport.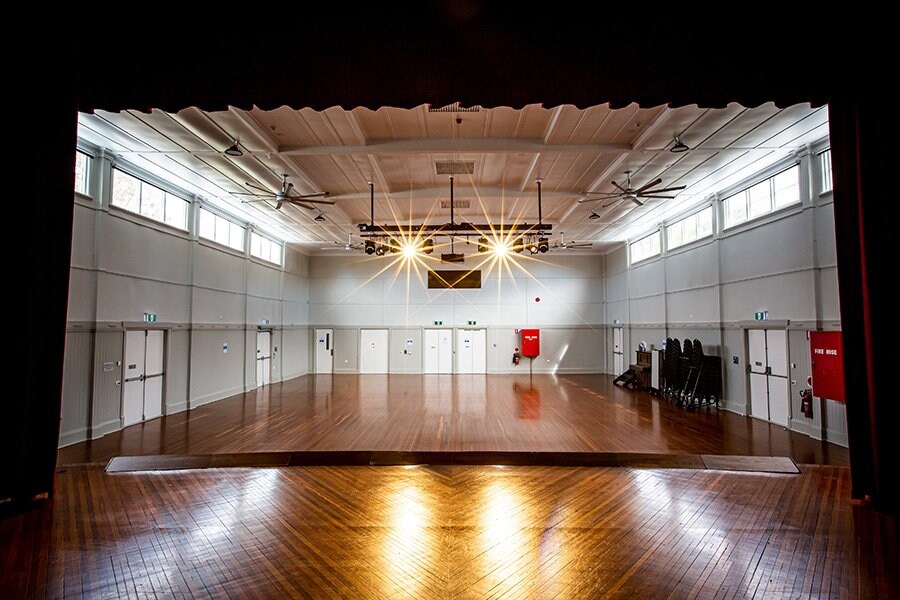 Brett Steele, manager of installed systems for The PA People, said that preservation of the venue's original features, as well as its physical location, presented some challenges. "Great care was to be exercised with placement and method of equipment installation, while the theatre location meant only temporary power was available during construction and the site was a distance from materials and access to services," he said, adding that the task was made easier due to the excellent relationship with Lake Macquarie City Council and the engagement of a local AV contractor which will have continuing involvement with the venue post-completion.
Lake Macquarie Mayor, councillor Kay Fraser, said the project has given the historic building a new lease of life. "The refreshed facility will help to reinvigorate the cultural scene in western Lake Macquarie and will deliver significant economic benefits to the area," she commented. "This state-of-the-art facility offers a place for performers to take centre stage and share their talents with the community. It is also home to the Heritage Centre, a place where our community can visit to learn about the history of Rathmines and Lake Macquarie City."
Article contributed by Caroline Moss - Pro Audio Asia
The PA People Upgrades Historic Rathmines Theatre