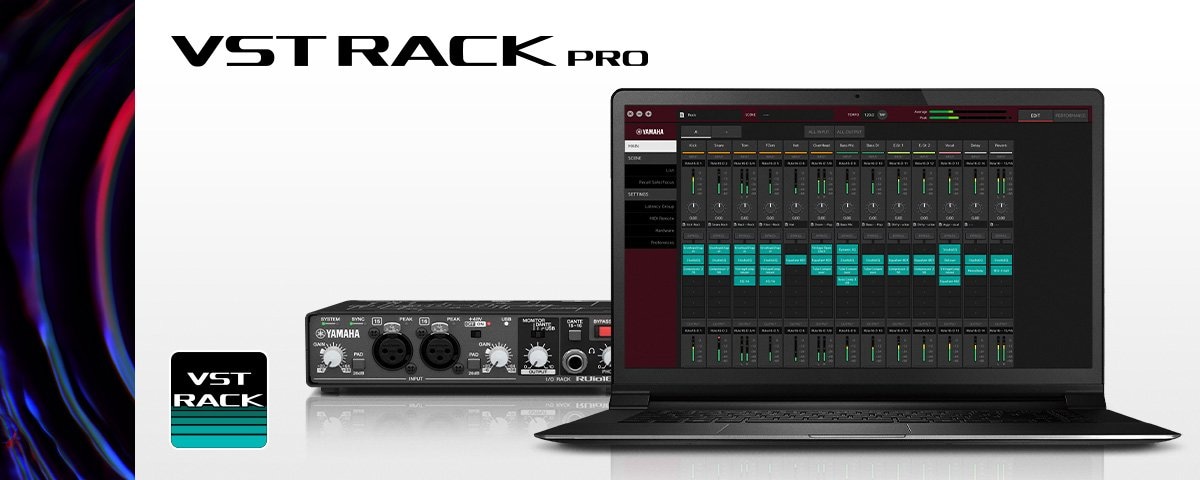 More freedom to create the sound you want
The VST Rack Pro software included with the RUio16-D is plug-in host software that uses VST plug-ins, letting you create the exact effect rack you want. This software is available for both Mac and Windows computers, and gives you the ability to build your own plug-in environment with both freedom and flexibility. By adding the RUio16-D with its compact form factor to the VST Rack Pro that brings so much freedom to your touring system, you'll be able to offer the sounds you always use from the plug-ins you're accustomed to using, even in environments that differ from the ones in which you typically perform.
VST plug-in host application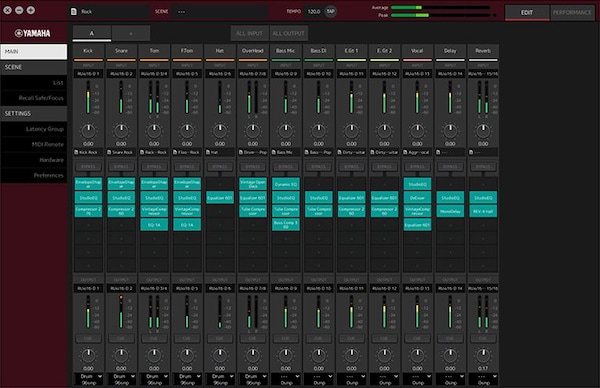 You can use your favorite VST plug-ins to create an original effects rack that's both powerful and flexible.
With this setup, engineers can integrate their preferred VST plug-ins that they've already purchased for live performance and studio use into the system.
*VST3-compatible plug-ins can be used.
A wide array of built-in plug-ins and sample projects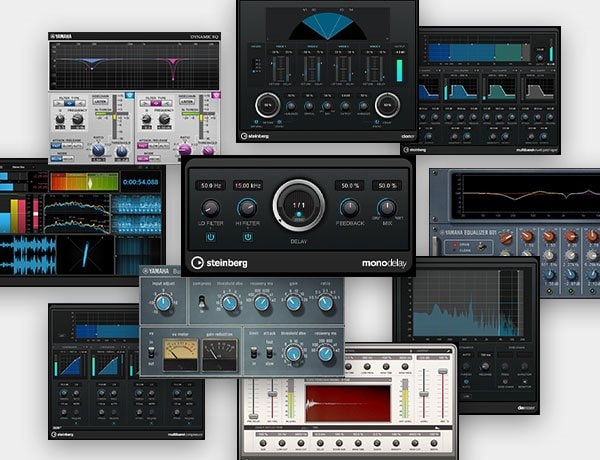 The VST Rack Pro includes an array of more than 30 rich-sounding popular plug-ins created by Yamaha and Steinberg. Some of these include the Buss Comp 369, praised by RIVAGE PM users; the SuperVision, useful for managing loudness; and other plug-ins that can be used in a variety of situations.
This software also offers sample projects that are appropriate for multiple applications. You can get considerable mileage out of the sample projects as-is, or use them as a base to work from in creating your own custom projects, thus saving time.
Latency Group settings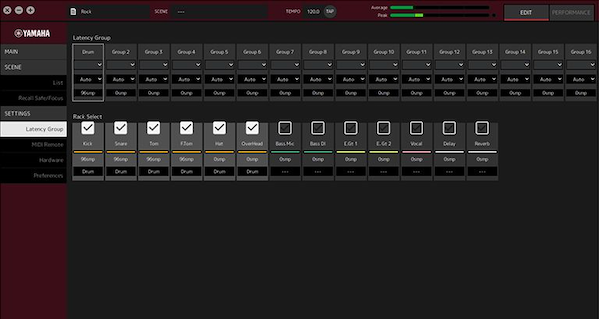 The Latency Group field on the VST Rack Pro lets you group together specified plug-ins and synchronize the latencies of the racks within each group. When using the Auto settings, the rack with the maximum latency within a group is shown; when using the Manual settings, you can input a numeric value by double-clicking.
Bypass feature, just in case things go awry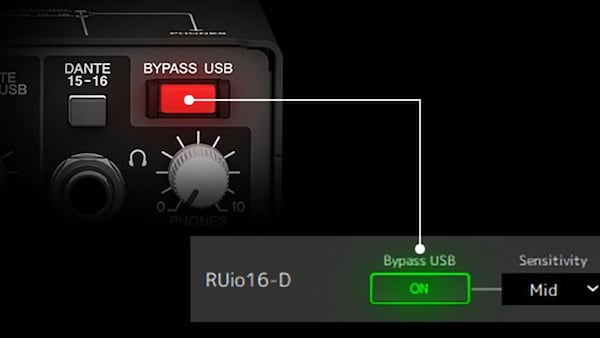 When using the VST Rack Pro with the RUio16-D, a bypass feature is available to minimize any trouble that may occur. This feature is used if a problem occurs on your computer, preventing any trouble that might stop the sound on the entire system. You can adjust how long it takes for this function to activate, determined by how long the system is out of operation.
Windows
OS
Windows 11 (64-bit), Windows 10 (64-bit)
CPU
Intel Core i-series multicore processor 2 GHz or faster, or AMD equivalent processor
Memory
8 GB RAM or more (4 GB minimum)
Storage
20 GB free space
Display resolution
1600 x 1050 display resolution at least (1920 x 1080 recommended)
Mac
OS
macOS 10.15, macOS 11.x, macOS 12.x, macOS 13.x
CPU
Intel multicore processor (Intel Core i5 or faster recommended), or Apple silicon, with Rosetta 2 installed
Memory
8 GB RAM or more (4 GB minimum)
Storage
20 GB free space
Display resolution
1600 x 1050 display resolution at least (1920 x 1080 recommended)
The colors and finishes shown may vary from those on the actual products.