Tokyo Ningyo-cho [ Restaurant "St. Pierre" ]
Tokyo Ningyo-cho [ Restaurant "St. Pierre" ]
Speakers for Background Music
Tokyo Ningyo-cho
Restaurant "St. Pierre"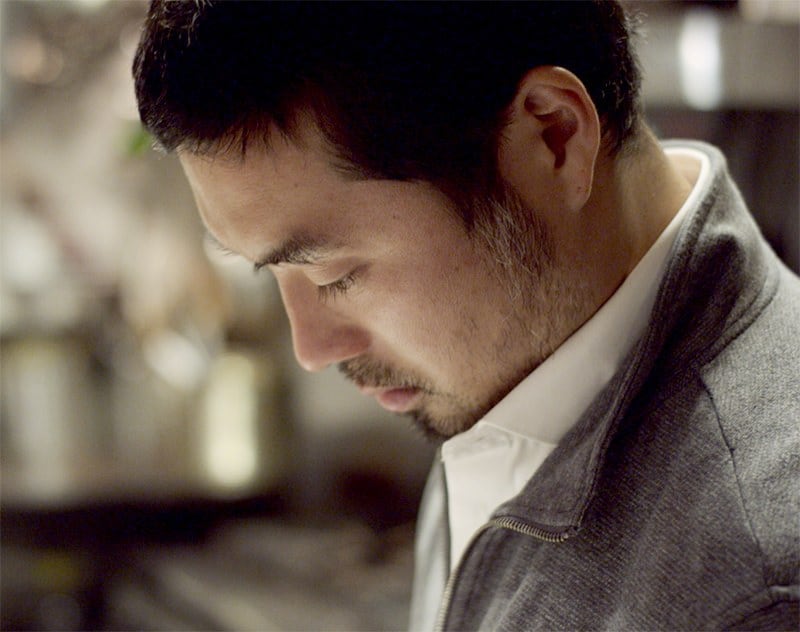 As a child, Gaku Takahashi lived in Denmark, an experience which stayed with him long after he returned to Japan. Developing his career as a restaurateur - first as an apprentice at a restaurant in the Tokyo district of Asakusabashi, then at a small venue in Ningyocho - Gaku often thought that there were few restaurants in Japan where people could enjoy European food and culture in a relaxed, informal setting. When he opened a new, bigger restaurant in Ningyocho, he decided to change the situation.
At Gaku's popular restaurant St Pierre - located close to Suitengumae station on the Tokyo Metro's Hanzomon Line - his passion for food is obvious. Early every morning he travels to Tokyo's famous Tsukiji Fish Market, where he personally chooses the very freshest seafood. Using as many fresh ingredients as possible, he transforms them into simple, wholesome dishes from the south of France, for people to enjoy with good wine and friends or colleagues, in a casual, sociable atmosphere.
"We don't aim to be high class and exclusive, my vision of the restaurant is of a tavern in a fishing village. My passion is for good, tasty food, good wine and good company," he says.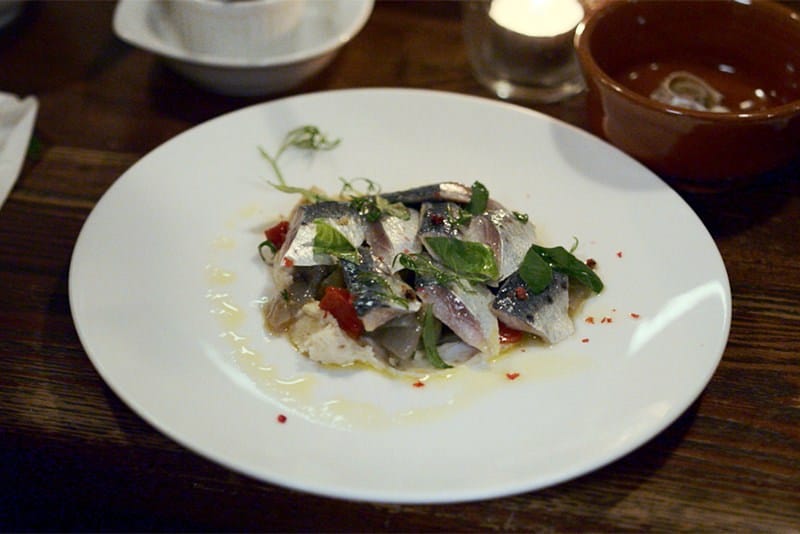 For Gaku, creating the right ambience is every bit as important as serving the best food. He likens the use of background music to salt in his dishes - it is essential to maximize flavor, but not so much that you are aware of its presence. Carefully chosen jazz and French chanson playlists - which change to reflect the time of day - enhance the mood via discreet Yamaha VXS1ML and VXS3S loudspeakers, complimented by MA2030 mixer amplifiers. The speakers are so small that customers rarely notice them, yet many compliment Gaku on the high quality of the soundtrack to their meals.
"As soon as we tried them, it was clear that just two of the tiny VXS1MLs would provide plenty of volume and the audio quality was outstanding!" he says.
Gaku is committed to making St Pierre an integral part of the Tokyo streetscape for many years, not for it to be a passing fashion or fad. His passion for the best food and the best atmosphere sounds like a genuine recipe for success.
Tokyo Ningyo-cho [ Restaurant "St. Pierre" ]