Biography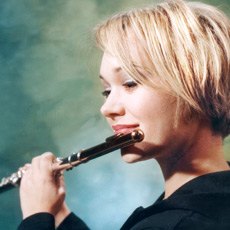 An award winning Dr Iwona Glinka is a soloist, educator, recording artist, orchestral and chamber musician, and leading performer of new and experimental music. She founded the Phasma-Music Ensemble in 2016, where she currently serves as the artistic director in addition to playing many concerts a year as an ensemble member. She has given dozens of solo recitals with classical and contemporary repertoire and has appeared as Principal Flautist with orchestras and chamber ensembles throughout the Americas, Europe and Asia. She has developed a great interest in New Music, which since 1994 has resulted in over one hundred world premières of works by Australian, Belgian, British, Canadian, Greek, German, Polish and US composers, more than one hundred of them commissioned by and written especially for her.
Iwona Glinka was born in Kwidzyn, Poland. At the age of 18 she graduated from the Music Lyceum in Gdansk with a Flute Diploma (Highest Distinction). She continued her studies at the Music Academy of Gdansk, Poland. She graduated from the Academy in 1994 with the degree of Master of Music in Performance (flute). Between 1991 and 1994, on the Baloise Holding Scholarship, she attended the Summer Courses of the Music Academy of Lenk in Switzerland with Peter-Lukas Graf. In 1992, on a scholarship from the Mayor of the City of Darmstadt in Germany, she attended the Ferienkurse für Neue Musik where she studied with Pierre-Yves Artaud. In 1996 there followed a further period of studies at the Accademia Internationale Superiore di Musica in Biella, Italy, again with Peter-Lukas Graf and later at the Ecole Normale de Musique in Paris, France, with Pierre-Yves Artaud.
Since 1995, Iwona Glinka has made Athens, Greece, her second home. In 2015, she relinquished her position with the Athens Symphony Orchestra and Hellenic Contemporary Music Ensemble to pursue a more active solo career after 20 years as an ensemble member and an orchestral musician. She currently divides her time between her family home in Piraeus and Kwidzyn.
Iwona Glinka received the Most Distinguished Artist Prize & Special Mention at the IBLA Grand Prize Competition 2017. In addition to touring on a regular basis, she was chosen as a featured performer: for The International Conference "Research Hands on Flute" (2017, Aveiro, Portugal), the National Flute Association Convention (2016, San Diego, USA), the Canadian Flute Association Convention (2015, Toronto, Canada) 5th and 10th Sacred Music of Patmos (2005 and 2010, Greece), Electro Media Works (2008, Athens, Greece), International James Galway Flute Festival (2007, Weggis, Switzerland), 3rd and 4th Mediterranean Contemporary Music Days (2005 and 2006, Istanbul, Turkey), 3rd Flute Festival (2006, Madison, USA), Archanes Festival (2002, Greece), Days of Contemporary Music (2002, Athens, Greece), Schoenberg Festival (2001, Athens, Greece), International Flute Festival (1997, Rome, Italy), International Computer Music Conference (1997, Thessaloniki, Greece).
In 2012, she received major grants from the Britten-Pears Foundation and the Alberta Foundation for the Arts to commission new works from Roger Redgate (UK) and Piotr Grella-Mozejko (Canada), respectively.
Iwona Glinka has recorded extensively and appears on a dozen CDs available on the European, Canadian and US labels such as Sarton Records, Universal, BMG, Auris Subtilise, Centaur Records, Irida, Magni, Legend, Phasma Music and others. In 2017 her CD album "ONE MINUTE" won the Global Music Award -Silver Double Medal - Outstanding Achievement (Contemporary Classical and Album) and her album "PROGRESSIONS" won the Global Music Award - Gold Triple Medal - Awards of Excellence (Composer, Flautist and Album).
In May 2009, she obtained a Doctor of Philosophy in Music Performance (flute) from the Academy of Music in Cracow, Poland, for her dissertation on and a recital of Brian Ferneyhough's complete flute music. In 2012, she was awarded a Doctor of Philosophy in Musicology by the National and Kapodistrian University of Athens, Greece, for her research on contemporary Greek music for solo flute.
Dr Iwona Glinka is a Yamaha Artist - playing on 14K gold Yamaha Flute 977H and she maintains a Web presence at: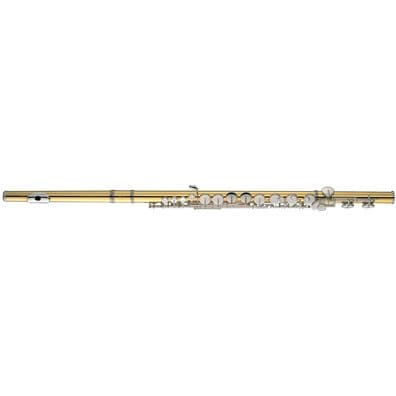 Headjoint: Straight, Material: Gold brass, Finish: Clear lacquer