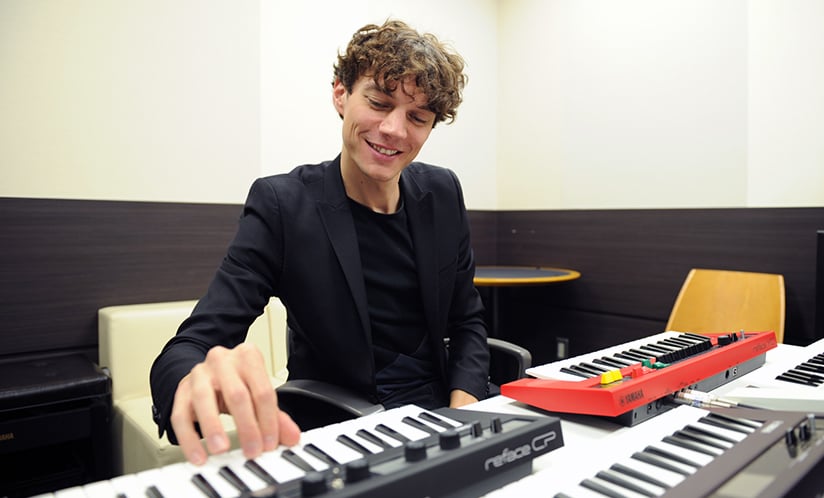 Francesco meets reface
Tokyo Japan

Active in both the classical and club scenes, Francesco Tristano is a young musician who refuses to stick to the rules, blending musical eras and genres into a musical style that defies categorization. Born in 1981, he played his first concert at 13, and has toured with the Russian National Orchestra, the Deutsches Symphonie-Orchester Berlin, and the Hanoi Philharmonic Orchestra, as well as releasing collaborative tracks and remixes on labels such as Innervisions, CLR, Visionquest, PIAS, and Infine. We took the opportunity to catch up during his recent visit to Tokyo and talk with him about the reface series.
"That's the sound."
"The DX gives you that classic Chic Corea sound—that's the sound you couldn't get with the original DX7!" The reface series has been designed with the live performer in mind, and Francesco was delighted to find not only did they gave him exactly the sounds he wanted, in some areas they were almost an improvement over the keyboards they are modelled after. His impression of the CP was that it is "alive—it's really powerful."
The retro atmosphere of the reface series also appealed to him—in particular the ability of the YC to use percussion to deliver an almost 8-bit like sound—as did their feel. "It's great! Yamaha instruments always feel good."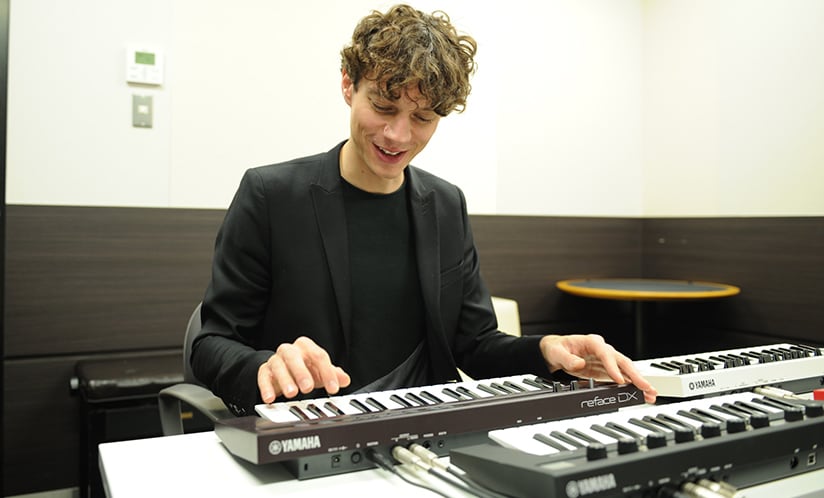 "As soon as I set eyes on this series, I started fantasizing about the possibilities for my rig."
"The reface looks so cool. I think that's important for whatever you come up with in a design nowadays—it has to look good." Francesco places a great deal of importance on how his performances look, and was enthusiastic about the idea of playing a live setup that included reface instruments. "This is a really slick look. I want to set up a couple of them almost like arms on my rig, so that it's sort of like a control room. They'll look great beside the white XF8, black XF6, and silver XS rack in my current rig."

The minimal number of cables needed to use reface instruments also offered new potential. "With keyboards, you have to love to carry cables. Here, not a single cable—but so many connection possibilities!"
"It makes live performance easy."
"This is the next step for analog keyboards. You can't really travel with analog instruments, but the reface is great. My setup has to be less than 35 kilograms and fit in a suitcase, so I think these would be absolutely perfect."
For Francesco, the reface series offers new possibilities to performers like himself who want to play large, heavy analog synths but are hindered by the need for frequent air travel to get to their performances.

"Here you have it all. It's really like a stage instrument—it's to play on stage."

He also spoke of how the reface series provides functionality that enhances live performance, with his liking for vintage sounds prompting him to look favorably on the CS in particular.
"The CS is polyphonic. I think that's quite new; I don't recall any virtual analog engine that allows for more than four voices, but with the CS you have 8, so you can really play it like a keyboard. And the looper, effects, and octave are all integrated, which is great."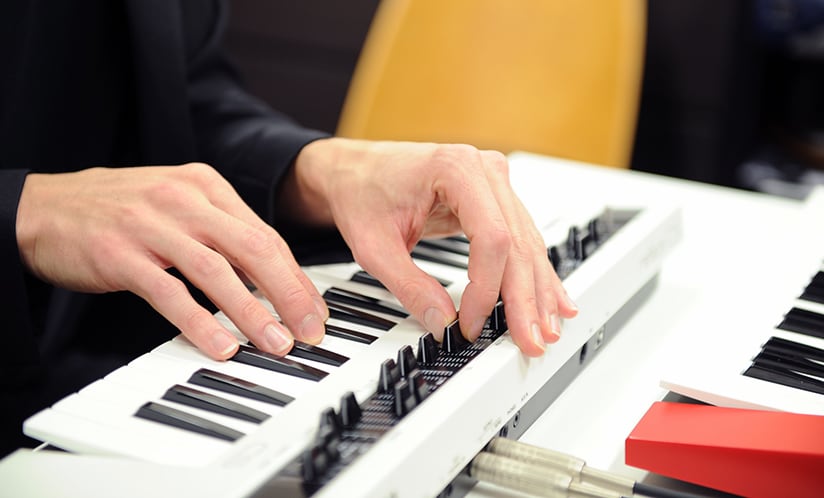 "Can I use one tomorrow?"
"If I could use one or two tomorrow that would be great!" Francesco was so impressed that he asked to be allowed to use the reface series keyboards at a performance scheduled for the following night in Tokyo.
We readily assented, and the day after we talked he debuted the reface CS and DX at Dommune in Shibuya, Tokyo.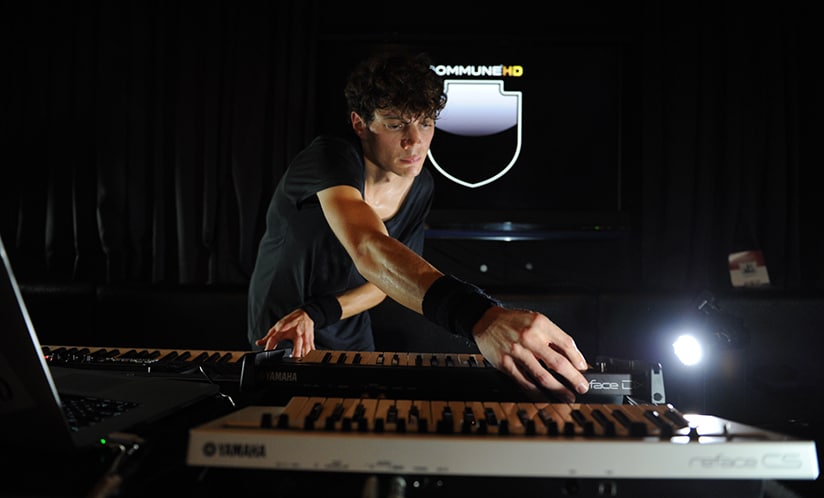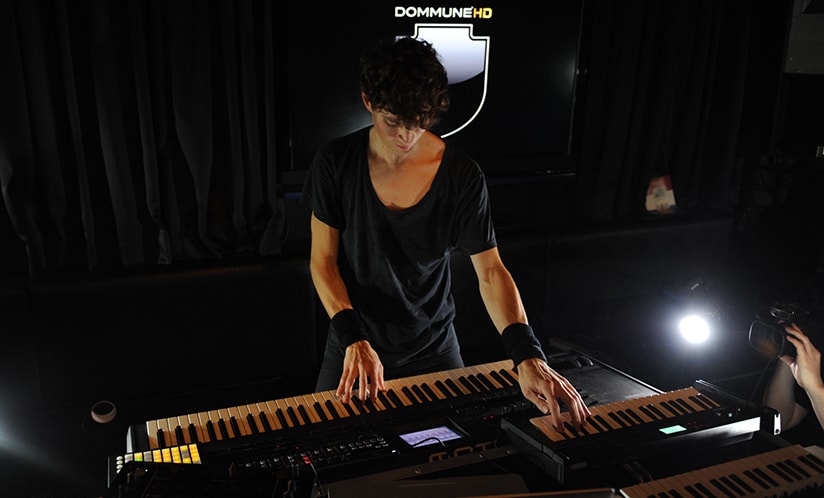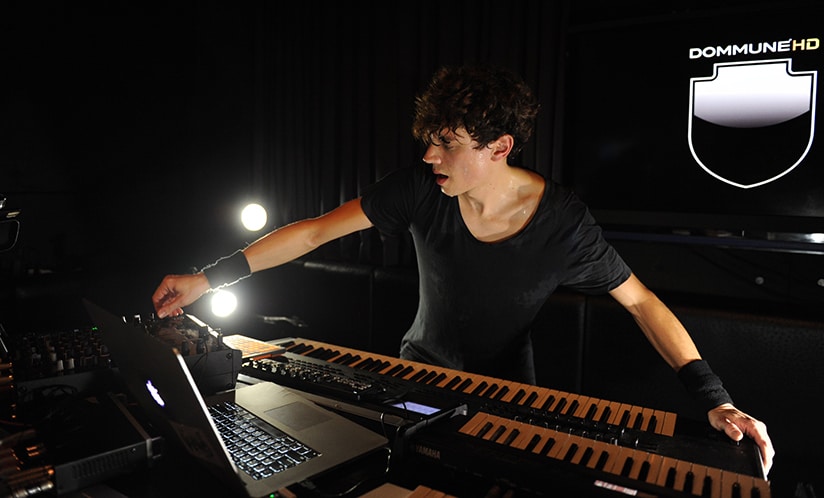 Related link :