Artist Insights featuring Ayanna Witter Johnson
Artist Insights featuring Ayanna Witter Johnson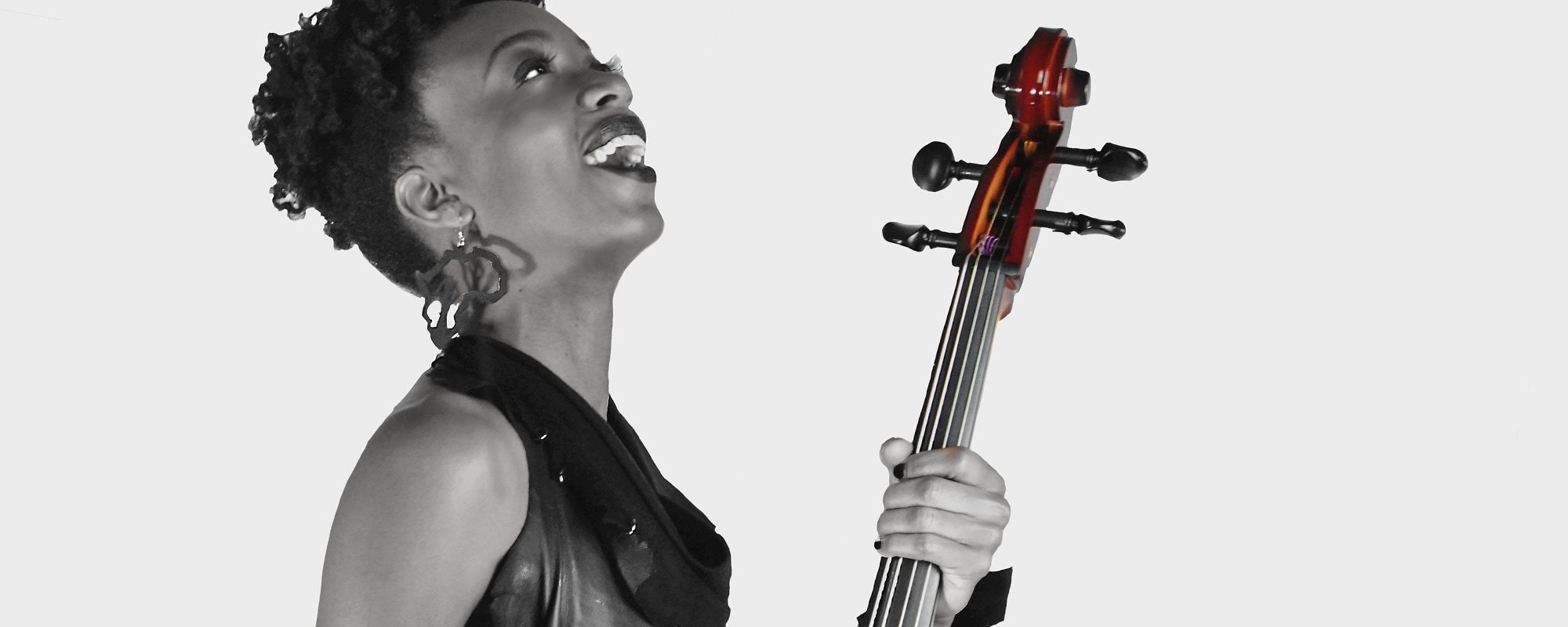 Making Practice Fun!
Fellow cellists! You're already off to a great start - you've chosen (in my opinion) the best instrument in the world! - lol :-) But seriously, the cello is extraordinary and it's a joy and an honour to play such an expressive and versatile instrument. In the light of all the lockdowns we've had over the past year, it's more important than ever that we continue to nurture our progress as musicians, enhance our playing standards and have fun in the process! There are endless ways to approach practicing and there is no wrong or right way, so I would like to share with you a few of my personal approaches and hope that you'll find them to be helpful and inspiring.
I generally tend to structure my practice sessions as follows:
Warm Ups / Scales
Technical Exercises
Repertoire / Pieces
Improvisation / Time to be free!
So let's dig into each one to explore how to make the most of them
Warm Ups / Scales
Tuning up. I open up an app on my phone called 'iTabla Pandit'. It provides drones, tabla drum beats, a metronome and even an inbuilt tuning device and it's the most amazing tool to enhance my warm ups and scales practice. In the app you can select a drone (a long held note) of any pitch to play along to. For example if you're working on C major or minor scales, you can select a 'C' drone which will assist your tuning immensely as you'll always have a reference to the root note of the scale. If you're playing an acoustic cello then connect your phone to a speaker system. If you're using a Silent Series Yamaha string instrument then you can connect your phone to the cello itself via the AUX input using a mini jack to mini jack lead. It's awesome!
I usually play my scales freely along with the drone first to warm up my wrists and bow arm,then I add a tabla rhythm to introduce playing rhythmically. Varying the rhythm of the scale in whichever ways feel fun, interesting and exciting to me. You can vary the tempo once you're comfortable with the fingering and take it as fast or as slow as you'd like. In fact, I have so much fun doing this, sometimes this is the only part of my practice session that I do. Just improvising along with the drone and tabla :-)
As always, be aware of your posture whilst playing and make sure that your back is aligned and that your hands are relaxed and not holding too much tension in your thumbs, wrists, arms or jaw!
Technical Exercises
Technical exercises can be a drag but one of my favourite books for a truly comprehensive range of exercises is Feuillard's 'Daily Exercises for Violoncello'. The exercises are short, well organised, progress originally in difficulty and cover everything from basic to advanced shifts and fingerwork. However, as wonderful as it is, I've found that playing one or two exercises along with a tabla groove from the iTabla Pandit app has taken it up a whole new level!
If you don't have access to the app, you can most likely find playlists of drum grooves on a streaming site and do the same thing. Varying the rhythm of any technical exercise will present new challenges that are great for improving your technique and giving you fresh ideas for improvising and jamming.
Repertoire / Pieces
Perhaps you're learning new pieces for Grade Exams, a school concert, or music you've
composed for yourself or a string quartet or band. Whatever repertoire you're learning, I've always found it incredibly useful to slow it right down and divide it up, working on a few small sections at a time. For example, I'll pick two bars, play them really slowly especially if I'm trying to memorise them and loop them round and round until I find I can play it with ease. The fun thing about that is those bars become a sort of piece in and of themselves and you can get lost in repeating it round and round instead of worrying about playing the whole piece through.
Once you're comfortable with those two bars, add a third bar to the end and now loop the 2nd and 3rd bars together as a new two bar loop. So you're always looking to pick up where you left off and add a little more. Once you've got to bar four, try playing bars one to four to see how putting them all together feels. Hopefully you'll feel super confident in your muscle memory and ear training. Always approach eat the elephant one bite at a time and focus on the sections you find challenging so you make progress.
Improvisation / Time to be free!
Now we come to my favourite way to round off my practice session and that's with a jam! No rules, fingerings etc. Time to find your favourite tune and jam along. Here are some of the things I do when I jam:
Sing a melody with my voice then play it on my cello
Listen closely and pick out any melody that jumps out to me in the track and then try and play on my cello. I'll repeat this several time with lots of different melodies I hear (short or long)
Try and find a harmony for that melody and play it along with the melody in the track
Try to play the bassline
Play 'call and response' with the vocal melody (if there is one) or main melody
Play anything you hear along with the track and imagine being part of the band or orchestra.
Final Tip
If you really want to turbo charge your progress use an app like 'voice note' on your phone or laptop and record your practice session. Make time to listen back and make notes on what you hear. Perhaps you notice that you have difficulty in making certain shifts which might mean changing your fingering etc.
Always maintain awareness whilst playing and above all practice regularly! It's much better to practice 10 minutes a day than an hour every two weeks. Consistency is key to progress. Enjoy making wonderful sounds on your instrument and have fun!
Ayanna Witter-Johnson
Ayanna Witter-Johnson is internationally recognised for her versatility as a singer, cellist and composer. A MOBO Award nominated artist, she has released 4 EPs and a full-length album to date and is the only non-American to win Amateur Night Live at the Apollo Theater in Harlem, NYC. Ayanna plays a Yamaha Silent Series SVC-110SK Electric Cello.
Artist Insights featuring Ayanna Witter Johnson