Chick Corea, the new Hamburg Elbphilharmonie and the Yamaha CFX: the perfect Trio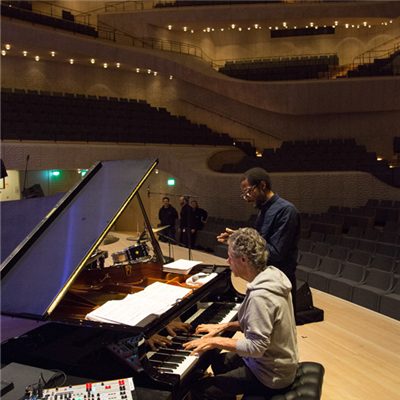 Yamaha Global Artist Chick Corea is, without doubt, one of the world's most innovative and influential jazz artists and keyboard players. His seminal records with Return to Forever, the Electric Band, and now the acclaimed electro-acoustic Vigil have broken down barriers and redefined genres in equal measure.
Chick has been awarded no less than twenty-two Grammy Awards since he burst onto the scene in 1966. His 1968 album Now He Sings, Now He Sobs is regarded as one of the finest jazz releases of all time.
Now on tour in Europe with The Chick Corea Trio, featuring Eddie Gomez on bass and drummer Brian Blade, this colossus of the jazz world continues to astound and delight. The trio combines material from the 3-disc Trilogy album with other favourites, jazz standards, and even a classical element.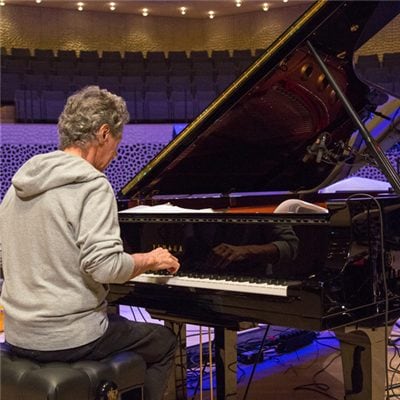 A significant highlight of this year's touring schedule was the trio's appearance on stage in April at Hamburg's new cultural landmark, the Elbphilharmonie.
Situated on the banks of the river Elbe in the HafenCity quarter, the Elbphilharmonie is one of the most inspiring multi-purpose facilities in Europe. Boasting two concert halls, a hotel, and residential apartments, the Elbphilharmonie is set to redefine Hamburg's global cultural credentials.
For the European tour Chick specified a Yamaha CFX concert grand piano, which is now his go-to piano for recording and touring purposes. Yamaha's Hamburg-based technical experts were on hand throughout to ensure the piano was exactly as Chick required.